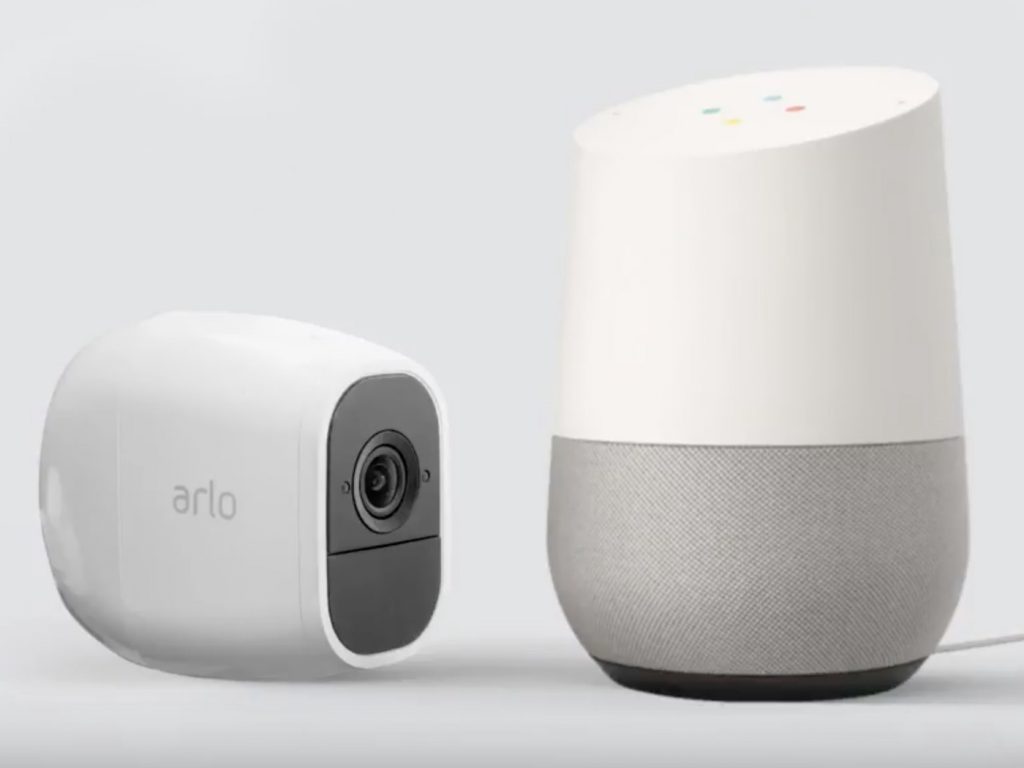 Total Overview Of Arlo Google Assistant Update | Setup, News, Features And Much More
Netgear has always been a prominent name when considering networking devices. Well, Netgear has come up with another great product. The Arlo security camera. Yes, the product is definitely worth every penny and works splendidly with many top-notch features. Also, with the latest updates, the Arlo camera is now compatible with Google Assistant. ARLO and Google Assistant make things definitely incredible.

Yes, the rumors are true. Now you can sync your Android device. You can also connect it to your Google-powered smartphone and keep an eye on the stuff you need to. Google Assistant is definitely a well developed Personal Assistant mobile application and with such additions, things are about to get even more interesting.

So, let's move ahead and take a look at what the newest updates bring to the table and how it makes the whole process better.
Supercharge Arlo Cam With Google Assistant
Connecting Arlo cam with Google Assistant can definitely make things extremely simple as well as progressive. Therefore, in this article, we'll cover almost every aspect of the update. From how to connect it with Google Assistant along with the advantages you get.
Why Connect Arlo To Google Assistant
You can arm and disarm Arlo using Google Assistant. This comes in extremely handy, especially, when you are not on a location where the camera is set up and start surveillance remotely.

You can further ask the Google Assistant to start recording the live feed. If you need to keep an eye of certain activities and keep a record. You can also set 'custom voice commands' to initiate either of the above two.
However, to do any of the two things, you first will need to configure and set up the device properly. The process is kind of tricky, however, at the same time, a little patience can get it done. It's recommended, that you should go through the procedure first, understand the requirements, and only then set it up.
How To Set Up Arlo With Google Assistant
Before setting up the two devices together to work as one coherent surveillance system, you'll need a couple of apps and devices.
A working Arlo camera with access to corresponding Arlo account

A Chromecast device. A TV or Media Player with Chromecast support

The Google Assistant. In case you are using n iOS device, however, you can download the Google Assistant app.

NOTE: Accordingly, Arlo original Wire-Free camera does not support this feature yet. Keep an eye on Arlo official website for further news.
Easy Guide: Connecting Arlo Camera To Google Assistant
To begin, start Google Assistant on your Android or iOS device.

Now, tap the blue icon available at the top-right corner of the home screen.

Then, tap on the '…' button.

Here, select Settings and then choose Assistant.

Then, select the Home Control.

After that, from the Devices tab, tap on the '+' sign to add a new device.

Then, select 'Arlo' from the list of supported devices.

When selected, login to your Arlo account.

Finally, set the camera up in the desired location and tap on Done.
Now that you are done setting up your Arlo device, it's time you set up the device. So, say, "Hey Google, show (name of the location or device)". Your phone will immediately start showing the live feed of the Arlo cam.

In order to stop the stream, say "Hey Google, stop (name of the location or device)"

So, that was the total know-how about configuring your Arlo camera with Google Assistant. But what actually does this feature add to the already preferred Arlo security camera.
Advantages Of Connecting Arlo To Google Assitant
Firstly, you can keep an eye on different locations of home or office.

If you are using a number of different cameras together for all-around surveillance, you can also ask Google Assistant to show which camera's feed to show.

Additionally, keep an eye at your porch and backyard while you are away on business trips or vacations.

If set up it in a factory, you can keep an eye on the production.

Especially good for high-end security zones.

You can set up Arlo in your child's room and keep track of his/her whereabouts.
Arlo Cams Compatible With Google Assistant
Arlo Pro 2, Arlo Pro, Arlo Go, Arlo Baby, Arlo Q, Arlo Q Plus.

So, that was a total overview of the latest Google Assitant update for Arlo cams. You can definitely configure them both together and use reap out its optimum performance. The addition Google Assistant is definitely brilliant news and will for sure make the product better. Also, the compatibility with Google's own personal assistant app will boost sales, almost everyone owns an Android phone.

Therefore, ask away. Now your Arlo cam is Google Assistant ready!